Lionel Messi Realistic Face Update
Lionel Messi Realistic Face Update
Here is the update of the best player in the world, Lionel Messi. As you guys know that FIFA 13 don't have a realistic face for Messi. So, fedewesker has made a new face for Messi and which is quite realistic as you can see in the snapshot. Go and download this fantastic patch to update Messi in your game and enjoy..!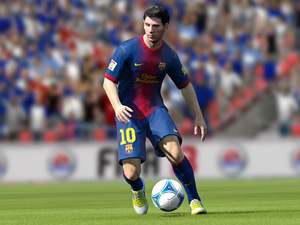 This is the default Messi created by EA. Now, you can see the difference.
:: Download Link ::
If you don't know how to install the face, then just search it on GOOGLE. You will get your answer for sure.